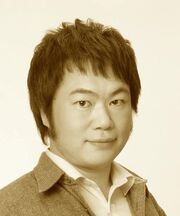 Akihiko Mukaiyama is the director of Panzer Dragoon Orta and was a member of Team Andromeda and Smilebit. He designed the battle system in Panzer Dragoon Saga which inspired the positioning system in Panzer Dragoon Orta.
Panzer Dragoon Saga
[
]
Akihiko Mukaiyama was brought on to Panzer Dragoon Saga in midproduction and took over leading the battle system design from Tomohiro Kondo.
Other Works
[
]
Prior to working on Panzer Dragoon Saga, Akihiko Mukaiyama worked on Sakura Taisen.
References
[
]